• Home • Up • Gershen's Family • Simon's Family • Isadore's Family • Boruch's Family • Bark Reunion •
---
Boruch's Family
---
admin1@bjbark.com
To View Boruch Bark's Passport, Naturalization Papers and other documents, Please click Here. All documents are in PDF formats and may take a while to load.
Boruch (Barney, Benjamin) Bark Ida (Kosnesky) Bark Benjamin and Ida (Kosnesky) Bark's Tombstone
Boruch (Barney, Benjamin) Bark Ida & Barbara Bark Marvin, Barbara, and Ida Bark
Barbara Winifred Bark Marvin Lee Bark Gerald Bark Barbara & Marvin
Barbara, Marvin & Jenny (Friend)
Barbara W. Bark Jerry Bark & Arlene Sachs Jerry Bark Jerry Bark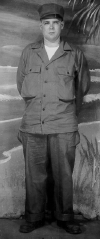 Marvin Bark @ bootcamp
Michael Sachs Barbara W. (Bark) Sachs Michael Sachs at Work
Barbara W. & Michael Sachs Harvey & Arlene Sachs Louis Sachs Arlene Sachs Harvey Sachs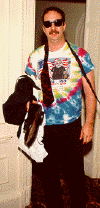 Harvey Sachs
Louis Sachs Lou & Michael (Mykulyn) Sachs Rebecca M. Sachs Michael I. Sachs
Barbara, Harvey, Louis, Arlene Sachs with Ida Bark Arlene, Harvey, Benjamin, Louis & Edward
Pvt. M.L. Bark Marvin & Rose Diane Lubman Edward Michael Bark Benjamin Jay Bark
Edward M. Bark
Benjamin J. Bark Diane N. & Benjamin J. Bark Larry, Mary Claire, Marvin, Diane N.
Ida, Benjamin J. ,R. Diane, Edward M. Bark
Max, Larry, Liz & Andy Bark
Susie & Jerry Bark
Jerry Bark (Find the price tag) Ida Bark with Her Grandchildern: Brian Bark
Harvey Sachs, Edward & Benjamin Bark,
Arlene Sachs, Brian Bark, & Louis Sachs
Andy & Larry Bark Diane, Marvin, BJ, Elizabeth Bark
Eddie, Ida, Larry & UT

Olivia Bark
Copyright 2010 Benjamin J. Bark. All Rights Reserved. Electronic redistribution of any part of this website is permitted as long as no alterations are made to the text and this notice appears at the beginning. Print reproductions for profit or use of this information for profit is not authorized without permission from the author.